No matter if you are staying for an extended time or just for a few days, Warsaw has a lot to offer when it comes to shopping – the fresh air of capitalism swept through the country 30 years ago and shopping centres were showing up one after another. But a simple mall is nothing special to write home about, right? That's why I've prepared a list of the best, the most distinct shopping centres in Warsaw – the malls that are the biggest, the best and better than the rest. They are must-see places for all shopping fanatics, fashion enthusiasts and gadget lovers, as they have everything (and much more!) under one roof.
So, let's start our journey through the best temples of consumerism in Warsaw.
---
Top 5 shopping centres in Warsaw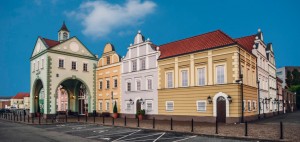 A true mecca for fashionistas and trendsetters, which offers hundreds of designer clothes for fair prices. It is pretty far away from Warsaw city centre (on the outskirts of the metropolis, in Piaseczno), but if you are looking for a new handbag, suit or an accessory for a lower price, Fashion House is the place you should go to.
What's more, the whole shopping mall is stylised to look like the Warsaw's Old Town and I must say it was a great idea, as it makes the shopping a much more pleasant experience.
A home of the most exclusive fashion brands, offering something special for the upper-class clients. Searching for a rare fashion item or trying to find that one pair of shoes that is not available anywhere else? Checking out Kif's shops might be your best shot.
It is located by the main communication arteries of the city and is easily accessible by trams, buses and by car. What's more, it's in a short distance from many important spots in the city including Powazki Cemetery and Old Jewish Cemetry (which are considered as important and worth visiting as Pere Lachaise) and the esteemed Museum of the History of Polish Jews (POLIN), so it can serve as a great rest stop on a historical tour.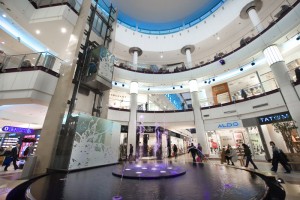 One of the oldest and the most esteemed shopping malls in Warsaw, where many celebrities and personalities go shopping and can be seen browsing through the fashion collections every day, as many of the famous people have their apartments in the neighborhood. Galeria Mokotow is a place where you can spend a whole day without ever leaving its premises – it has every type of shop imaginable inside, it has a huge assortment of restaurants, a large cinema, a recreation centre… literally everything can be found here.
If you're into celebrity spotting, tasty food (there is one of the best sushi places in the city!) and a huge choice of brands, clothes and gadget stores, you're in the right place. To get here from Warsaw centre, take a bus or a tram. Or a car if you have one of course – the vehicle parking is huge.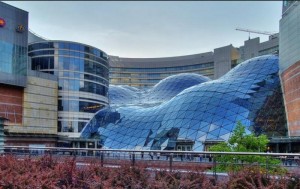 Probably one of the most recognizable spots on Warsaw's map – a pretty new addition to the Warsaw's eclectic architecture placed in the literal centre of the city, just by the Central Railway Station and the Palace of Culture and Science. It is the most modern shopping mall in the city and hides more than 200 fashion and gadget stores under its curved glass roof. It is also a home to a huge multi-screen cinema, dozens of restaurants (including Hard Rock Cafe Warsaw if you are into collecting memorabilia from this brand) and many relax and fitness zones.
Due to its location it is accessible by all means of transport – car, bus, tram, train and metro. You can't miss it, its peculiar shape will stand out among other buildings.
A place living up to its name – it is truly an Arcadia, a paradise for shopping addicts. The largest shopping mall in Warsaw and one of the largest in Poland (currently in the top 3) – if you can't find a shop in Arkadia, you're probably lost, as there is no brand or fashion store that doesn't have its branch here. Glancing through the offer of all the stores in Arkadia would take you about 3 days without sleep, so brace yourself and prepare to spend a whole day here, even if you go just for the one tiny item – you will surely pass by so many interesting offers that resisting them may be a huge problem.
It is in a short distance from the Warsaw city centre – taking a bus or a tram is your best choice, the mall has its own dedicated public transport stops, so even without knowledge of the language you can easily see the name on the transport schedule. It is also accessible by car, but beware – the huge roundabout nearby is one of the trickiest traffic spots in the city!
---
Of course, there are other malls that may be brought to your attention and new ones rise up from the ground so quick it's hard to follow which ones are opening. Nevertheless, the top 5 above is a good guide for those who love shopping culture, offer the most for fashion lovers and can be freely accessed from Warsaw city centre.
All photos presented were linked from the respective websites of each Warsaw shopping mall