Big city life – pros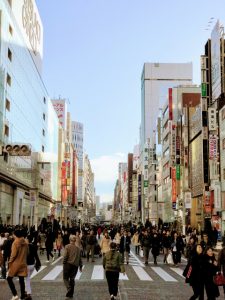 Living in a big city has a lot of positive aspects. Although, it's not only about good things it's definitely a great experience. Think for example of the following things: easy access to public services, to knowledge and healthcare among the most important ones, possibility to enjoy various sides of culture and cultural development, ability to meet new people almost every day, many options when it comes to work and plenty of attractions to enjoy such as nightclubs, theatres, art galleries etc. Big city life has of course plenty of positive sides, yet they aren't always good for everyone.
Some people simply can't enjoy such busy life when there's a lot of things constantly going on. Big city's vibe and rhythm for some people can be repulsive or simply too much. After all in big cities, and capitals like Warsaw especially there's not a moment of peace and quiet or there's really hard to find a place where you can enjoy actual solitude. Of course, there are parks and green areas, yet they aren't small and there's always someone there lingering in the corners. Still, it doesn't mean that big city life is tiring and too hectic, it always depends in the end on the particular city and its mood.
Big city life – negative aspects
Of course, big city life has also some negative aspects. Although, in the end they aren't overwhelming they can make living in a big city a little less pleasant. Typically encountered obstacles when it comes to big city life are for example: noise, heavy traffic, pollution, crowded streets, bars and cafes and generally the overcoming mood of rush and hurry. What's interesting, for some people exactly these things can be aid to be the positive sides of big city life. After all, people aren't the same and some of them really like and enjoy this hectic life with inner energy pulsating just underneath.
Of course, all these things don't really mean that big city life is too nervous and stressful filled constantly with noise. It's simply stating the fact that such a life is energetic and laud, but these things don't need to be treated as disadvantages. In the end, everything simply depends on people who live in such a big city. After all, it's the people who create the mood of a given city and make it what it is. Therefore, the best way to see if you really like big city life is to try actually living in it. There's really no better way to see whether big city life is for you. While doing that remember that each big city is different and there's no one rule guiding them.