Visiting museums – choices
The capital city of Poland is a beautiful  place with a lot of  interesting nooks and corners. The city vibe and atmosphere is really powerful and can make a huge impression on any visitor. There's actually no surprise that Warsaw is so packed with foreign and domestic visitors travelling on different needs. There are families travelling for fun and pleasure who only care about entertainment. There are friends and family seeking attractions such as museums, art galleries or other culturally related things. There are also people traveling on business, who care about high quality hotels and good restaurants with world class cuisine.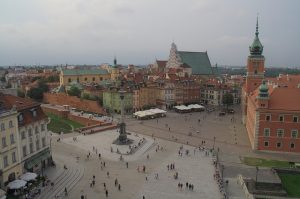 One of the frequent choices when being is Warsaw are museums. Visiting museums is great for all kinds of tourists and visitors. After all, the capital is filled with various types of museums. There are fore example: museums related to history and the past, museums based on a given topic, museums related to different forms of art and plenty of other museums which are centred around sometimes very surprising things, think for example about museum of vodka or toys since, Warsaw's offering such a  variety of museums it's not a surprise that it's so interesting for various kinds of visitors.
Visiting museums can be fun for people interested in the capital's troubled history, in the history of Jews or in art. They can be fun for groups of young people traveling together and looking for various kinds of entertainment – think of The Copernicus Science Centre which also serves as a museum and as a technological centre as well. Finally, tired business tourists sometimes very often choose to unwind while looking at art exhibitions in top quality museums of the capital. Still, it's very often the historical past that's the most popular.
Relive the history
It's simply because while visiting museums you can't exactly separate yourself form the capital's history. Warsaw has a rich history both tragic and heroic and there's plenty of museums that commemorate exactly this past. Visiting museums is therefore very often related to seeking historical knowledge and trying to relive the past as it was and as it shaped today's face of the city. What's interesting in case of visiting museums for historical reasons is very often the fact that Warsaw citizen are also known for visiting them on a regular basis. What's more, visiting museums can help you not only with learning  the past but also with understanding the present and the way it's determining the way people live our lives now.