Warsaw's history – past relieved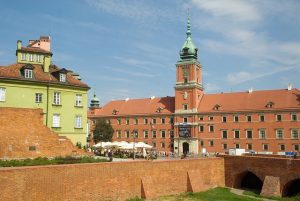 Warsaw is the capital city of Poland with a very interesting history. What's striking is the fact that during World War II Warsaw was almost completely destroyed. The city suffered really serious damage but still managed to rise from the ashes. Today's Warsaw is filled with the remnants of its tragic history as well as with new technological developments and investments. Although, Warsaw city centre is housing plenty of attractions and accommodates a lot of new investments there's still plenty of spaces where you find actual history.
After all, Warsaw city centre districts such as Śródmieście also suffered during the Warsaw rising and were heavily damaged. For a long time after war Warsaw was in ruins and only strong hearts of its inhabitants made it possible to rebuilt the city. Today Warsaw city centre isn't in ruins but you can still find some historical sites celebrating the past – some plaques on the building walls informing of their past inhabitants or previous and now almost forgotten functions. What's even more interesting, there's plenty of restaurants of bars reliving the past and showing Warsaw's history by refereeing to it in their names or offered cuisine. Still, Warsaw city entre moves on and goes forward to the future.
Warsaw city centre – look into the future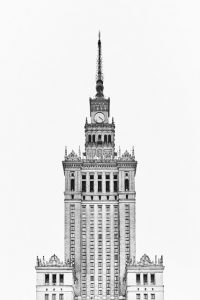 When it comes to Warsaw city centre attractions it's important to mention the most important trading centre and streets. Warsaw's centre is busy with people buying and browsing through variety of offered products. Luxurious boutiques are completed with shops and stalls offering local produce and goods. What's more, there's plenty of fashionable restaurants offering world class cuisine – practically from all over the world. It's really easy to walk into great Mexican or Chinese restaurants and enjoy really tasteful meals. Finally, Warsaw city centre is the house for many attractive hotels and other tourist accommodations for example residencestandrews.pl.
After all, city centre is the best starting point for any kind of journey through the capital. Therefore, it's really no surprise that it's the perfect location for hotels. Although, it's really difficult to find car parks in the very centre there are sometimes really great opportunities to park on some local and not very busy streets. Finally, if you're drawn to noise and people Warsaw city centre is actually the best place to visit. After all, it's here that you can really feel the city vibe and inner energy pulsing in its own rhythm. Therefore, whatever you reason for staying in the capital the city centre can't be omitted.